George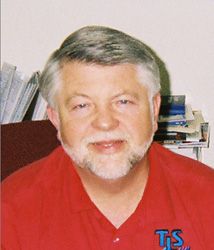 Production Manager
George came to TLS of course by way of marriage to Gaylyn. However, he is not without years of valuable business experience. George owned a Heating & Air Conditioning Company in Gadsden, Alabama for 15+ years before moving to Texas and enjoys not having to work 7 days a week/365 days a year.
George provides the excellent customer service and quality control services by scheduling your jobs on press, working in the bindery and being the last person to see your job and sometimes even the one to deliver it.
He is passionate about making sure that you service you deserve so he works hard to keep everything running smoothly for timely delivery of your project.
If you are ever in the neighborhood, stop by for a tour with George!